Serving Discerning Clients throughout Montgomery County and Northern Virginia
Rockville's Local Award-Winning Remodeler
In addition to earning client kudos and exceptional customer satisfaction ratings, we are proud of the industry recognition House to Home Solutions, LLC, has received, including multiple awards for design excellence, craftsmanship, client service and industry innovation leadership. Please read below for more information about our history as an award-winning remodeler.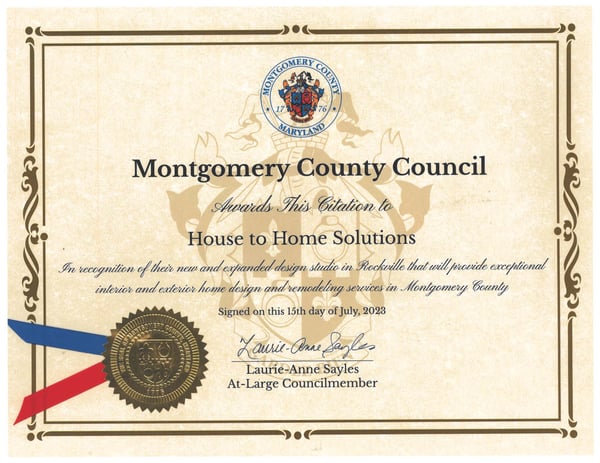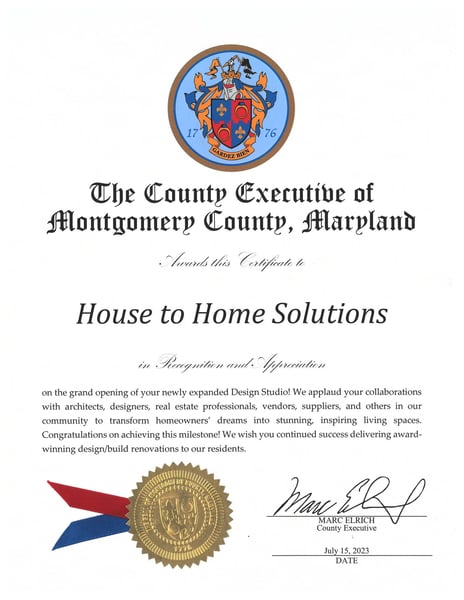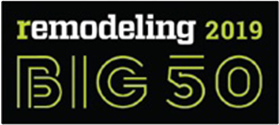 Winners of the PRO Remodeler of the Year Awards represent the best remodeling work in the Metro DC area. The Awards, judged by remodeling professionals outside of the area, are based on problem solving, functionality, aesthetics, craftsmanship, innovation, and degree of difficulty. Read More here
The PRO Achievement Awards are bestowed on an annual basis to recognize outstanding achievements by an individual, and/or company that has worked to promote or enhance the professional remodeling industry. Read More here
The Remodelers Advantage IMPACT Award is an annual award presented to a member of RA Roundtables Peer Groups, The award recognizes the remodeling company owner who best embodies, in spirit and practice, the sharing, generosity and business acumen that are cornerstones of leadership in the Roundtables Peer Groups and success in business.
"Daniel Carrero represents the motivated, performance-oriented business owner who thrives in our exacting peer group environment," said Victoria Downing, president of Remodelers Advantage. "In addition to striving to be at the top of the industry, Daniel also shares knowledge, expertise, and experiences with peers across the United States and Canada to help all reach their personal and professional goals."
To be eligible for the Impact Award, RA members must first be recognized by their peers as an MVP of their Roundtables Peer Group. Carrero has been chosen as an MVP three times in the last three years – a difficult feat in and of itself. Read More here
Each year since 1986, the REMODELING Big50 inducts 50 remodeling companies that have set exceptionally high standards for professionalism and integrity through exemplary business practices, craftsmanship, and impact in their community or the industry at large. Big50 remodelers run successful, often growing, companies of various sizes that have taken the lead in raising industry standards.
Since the Big50 program began, REMODELING has selected about 1,600 firms for Big50 status, approximately less than 2% of all remodeling businesses in the country today. House to Home Solutions, LLC is delighted to have been named one of those businesses in 2019. Read more here.
House to Home Solutions, LLC is an award-winning remodeler that has earned a Best Pick ribbon for commitment to quality and service for seven years in a row. Independent research firm Best Pick Reports, LLC, publishes an annual directory of exceptional home service companies. Companies cannot buy this award.
A company earns a Best Pick certification when the independent research has determined it to be exceptional with regard to its quality of work and customer service. When you see the ribbon, you can feel confident about your home service provider selection, because each Best Pick has excelled in every step of the research process. We have been the Montgomery County Best Pick every year from 2014 to Present Year! Visit our Best Pick Reports page to learn more.
GuildQuality recognizes Guildmaster Award recipients for their unwavering commitment to customer satisfaction. To receive the award, a Guild Member must, at a minimum, achieve both a 90% recommendation rate and a 50% customer response rate. We have received this award for 2020 and 2021.
Read more about the Guildmaster Award, and explore our GuildQuality page to see what clients are saying about our work.
House to Home Solutions, LLC once again received a Best of Houzz Service Award in 2021! Each year, only 3% of the 2.5 million home design and building professionals on Houzz receive a Best of Houzz award. House to Home Solutions, LLC has been recognized for outstanding service in 2016, 2017, 2018, 2019, 2020, 2021 and 2022. Visit us on Houzz.
Remodelers Advantage 3-Time MVP
The Roundtables Peer Group program brings together smart, savvy, non-competing company owners to share experiences and help one another improve company performance. Each member belongs to one of the Roundtables Groups which meets twice annually.
At the conclusion of each Roundtables meeting, the member of their respective group vote for one exemplary participant to be named MVP of that meeting due to their demonstrated ability to implement significant and continual improvements in business performance, achieve superior results, demonstrate a spirit of generosity and sharing, as well as provide savvy insights into their peers.
The distinguished Remodelers Advantage IMPACT Award recognizes the individual who embodies, in spirit and practice, the selfless leadership and unwavering commitment that has made Remodelers Advantage Roundtables the largest, most successful peer group program in the industry.
Of the over 300 companies and over 500 members across the United States and Canada, approximately 40 nominees are chosen by their peers. The nominees must compete in three stages to narrow down to the three Finalists. The winner is then recognized with full honors at the Annual Awards Gala during the Remodelers Advantage Summit.
House to Home Solutions, LLC earned multiple Angi Super Service Awards in 16 different trades/categories. Angi.com recognized House to Home Solutions, LLC in 2013, 2015, 2016, 2017, 2018 and 2019. Only the top-performing 5% of businesses in each category, in each market on Angi, earn this prestigious award.
Contact Us for a Consultation!
You can ensure high-quality results for your remodeling project by choosing an award-winning remodeler like House to Home Solutions, LLC. We would be delighted to discuss your project ideas during a consultation. Call us today at (301) 762-6621 or send us a message.
Contact Us
Get in Touch
Our commitment to quality, integrity and experience starts from the moment we hear from you. Are you ready to get your dream home remodeling project started? Reach out to us to get the ball rolling. We look forward to connecting soon!
Our Reviews
What Our Clients Say
Kitchen Remodeling Rockville Review. House To Home Solutions was recommended to us by a colleague when we were looking for a kitchen remodeling contractor, and we now understand why. Daniel Carrero, the President and owner, is a meticulous planner and craftsman. He and his team expect nothing less than their best at all times. They were fast (the entire job was completed in less than…
Kitchen Remodeling Potomac Review. We began our kitchen renovation the day after Thanksgiving – and by the new year it was clear that our contractor was a) not doing a good job and b) likely never going to finish – so we had the House to Home team step in. WOW – what a difference from Day 1! A real "sense of urgency" came over…
Home Theater Potomac Review. We hired Daniel Carrero to redo our family room that involved a new fireplace and the installation of home theatre set up. The job was finished with highest quality. Daniel also provided additional help when the need arose. He is a perfectionist and a pleasure to work with. I would highly recommend him.
Condo Remodeling | Arlington, VA. I hired House to Home Solutions under conditions that were far from ideal. The condo I was buying had a closing date that kept changing, all the walls needed to be repainted and all the carpet needed to be ripped up and replaced with wood flooring. Not only did the company deliver on time but the result was stunning. The…
I had used House to Home Solutions when a neighbors 100ft Oak tree well onto my house, smashing my addition. So as you can imagine working with insurance companies is the worst, despite all that Daniel was very professional and supportive in helping me work through it with them. Once we got the green light to start Daniel and his team worked efficiently in building…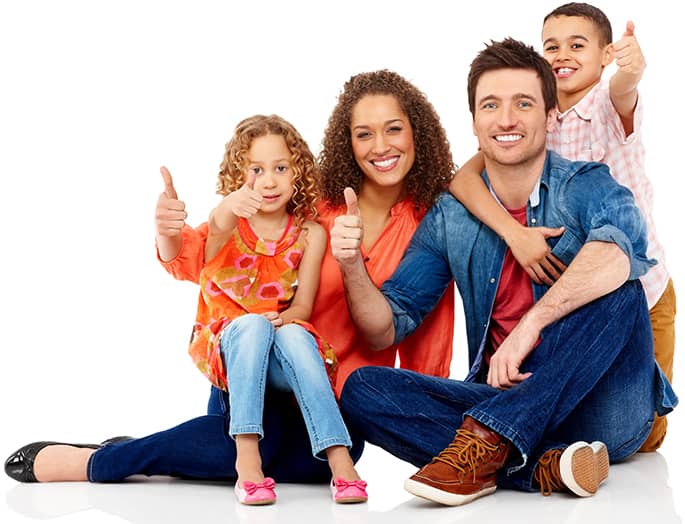 Our Blog
News and Resources
Turning Remodeling Dreams into Reality
Remodeling a home is a significant undertaking, and for homeowners, it's often a journey filled with excitement, expectations, and a dash of [...]