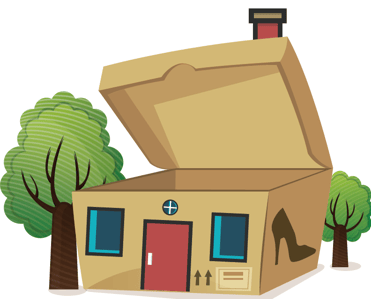 Every home has its advantages and disadvantages - and that is especially true when it comes to the size of your home. What are some remodeling options that can make the most out of living in tight quarters? The list ranges from whole-home remodels to additions to a variety of unique indoor and outdoor spaces. Plus, there are smart ways to capitalize on the square footage you already have in your home.
For starters, here are our top three remodeling options for smaller homes:
Whole Home Remodels – Whole-house renovations start with a dream. Our design/build experts create designs from homeowner dreams, then deliver the highest-quality craftsmanship while communicating with clients every step of the way. We pride ourselves on facilitating a stress-free experience while transforming spaces that capture each client's design style, fit their life today and foster memories for years to come.
Additions – For homeowners looking to increase the square footage in their homes, a home addition may be the best bet. Our design/build team partners with you to create new rooms that fit perfectly with your existing home, providing more functional and aesthetically pleasing space for your family to use. Whether it's enlarging a bedroom or kitchen, or adding a family room, home office or laundry, you can count on our team to hold your hand every step of the way.
Unique Spaces – A new space or a reconfigured one can help you reclaim outdated and overlooked places in the home you already love. An in-law suite, new office, refinished basement, screened-in porch, all-season room, outdoor kitchen, deck or patio can deliver personalized leisure and work spaces that fit your lifestyle today.
When it comes to increasing efficiency of the square footage you already have in your home,
consider these tips:
Optimize Storage Space - In a small house, storage space can quickly become a challenge. Therefore, it is important to maximize the storage space available. Use furniture pieces that double up as storage units, such as beds with built-in drawers or ottomans that can be used for storage. Use vertical storage solutions such as shelves or wall-mounted organizers to make use of vertical space and declutter regularly to make sure that you are only holding onto items that you actually need.
Create Multipurpose Areas - When living in a small house, it's important to get creative with your space. Creating multipurpose areas can help you make the most out of your space. For instance, a dining table can double up as a workspace, and a guest bedroom can be used as a home gym or storage space. Murphy Beds are also making a comeback.
Use Light and Color - Using light and color can help create the illusion of more space. Lighter colors can make a small space feel larger, while darker colors can make a room feel cozy. Use natural light as much as possible to make the space feel brighter and airier. Adding mirrors can also help reflect light and make the space feel bigger.
Embrace Minimalism - In a small house, less is more. It's important to be selective about the items you choose to keep in your home. Take a page out of Marie Kondo's book and embrace a minimalist lifestyle choosing items that serve a purpose or bring you joy. This will help keep your space clutter-free and make it feel more spacious.
An Ode to Outdoor Space - Consider adding an outdoor area, such as a patio, screened-in porch or deck to create an extension of your living space. Use outdoor furniture that can be easily stored away when not in use, and add potted plants to bring some greenery into your home. This will help you make the most out of your small house and create a relaxing outdoor retreat.
To succeed in making the most out of your space, it is important to consider the home in its entirety - not just focus on one individual room or floor. Most people have rooms in their houses that are not utilized to their fullest potential. Here at House to Home Solutions we take a partnership approach:
First, we get to know the family in the home including their wants, needs, and budget, so we can serve as a true advisor.
We then gain an understanding of the family's vision and using our tools, we transform your visions into reality.
The next step is for us to create floorplans and 3D renderings of the floor space so homeowners can see their space before its built.
We then collaborate with the homeowner to tweak the design to ensure it truly fits their vision.
Finally, we get hard estimates for construction, provide a detailed scope of work and hard costs to the homeowner, and then get to work transforming their space.
Our time-proven process ensures that any project we undertake is done right and with less time than the average remodeling project because we take the "measure twice, cut once" approach from design through construction. This ultimately results in a favorable experience for the homeowner with minimal impact on their lifestyle and time.
So, what are you waiting for? Give us a call at (301) 762-6621 to learn more or check out our website.