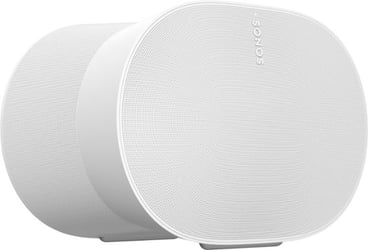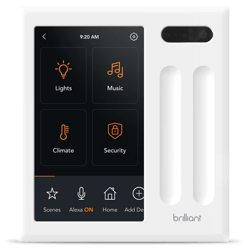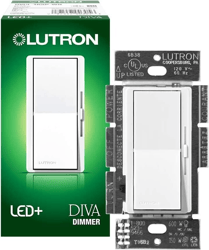 Sonos speakers, Brilliant smart controls, and Lutron dimming switches are a few of many home automation options
Welcome to a world where the boundaries between science fiction and reality are blurring faster than ever before. Imagine a home that anticipates your every need, effortlessly adjusts to your preferences, and enhances your everyday life with convenience, comfort, and efficiency. This is the transformative power of home automation.

From futuristic smart assistants to energy-saving innovations, the world of home automation is abuzz with these top trends that are revolutionizing the way we live.
Lighting. We have come a long way from the standard on/off flip switch. Today's lighting options not only control on/off and dimming capability but they can also set scenes or even use geo-mapping to have certain lights come on at certain times of day (no more walking into a dark home!). You can even have some lights change color temperature and intensity based on the path of the sun to promote better mental health. Here at House to Home Solutions, we are big fans of the

Lutron

lighting control lines from Caseta at entry level, to RA2 & 3 up to Control 4, but we work with many others as well.
Shades and privacy. Sure, you can open and close your shades with the touch of a button (or app), but now you also have them open and close at different times of day, or even time them to move with the rise and setting of the sun. Want to go even more high-tech? What about opacity-controlled windows? Electrochromic glass, also known as smart glass, contains a special coating that can change its transparency level in response to an electrical voltage. When a low voltage is applied the glass becomes opaque, blocking the view and providing privacy.
Ambient sound. Technologies such as

Sonos

have brought sound control within a reasonable price point for people to enjoy music throughout the home with easy control from an app. You can even play different music sources in one or more zones within your home. There are many other amazing products in smart sound, in-ceiling, in-wall, and outdoor sound. We are a Sonos dealer among others and have partnered with an A/V integrator to provide the best sound recommendations and installations for your home.
Door locks. What started with simple keypad combinations has now grown to sophisticated control of your locks from an app. Some product offerings include geo-mapping, allowing you to automatically unlock and lock your doors as you arrive at and leave your home. We have partnered with dealers for some great brands like

Yale

and

Emtek

to offer you smart lock products ranging from entry-level to high-end.
Garage Doors. Automation allows for opening and closing your garage doors remotely. Apps such as OneKey enable delivery drivers for companies like Amazon to obtain a one-time code to open your garage door to deliver a package. Geo-mapping is also available with some garage door product offerings.




Home Automation Challenges

While all these apps can certainly make your life easier, they can also present a new challenge. Tired of having to use multiple apps to control things in your life or control things around your home? That's where products like Brilliant factor in by taking all these different home automation apps that you have and integrating them into one platform. Now you have a one-stop shop to control everything instead of having to go to 10 different apps.

As you consider the plethora of home automation technologies available in the market, we'd be remiss if we didn't share a word of warning. These days there are a lot of pop-up companies that try to draw consumers in with lower price points. Our experience has taught us that while saving a few dollars on a cheaper product is appealing, such products often sacrifice quality and ease of use. Sticking with proven brands such as Lutron that integrate with Alexa or Google Home will provide a superior end-user experience over many of these new-to-market brands that struggle to provide such seamless integrations.

Ready to transform your home into a cutting-edge, intelligent oasis? Contact our experienced team at

House to Home Solutions

today and embark on a journey toward seamless home automation. Discover the convenience, comfort, and efficiency that await you, and let us bring your smart home dreams to life. Don't wait - take the first step towards a smarter future today!