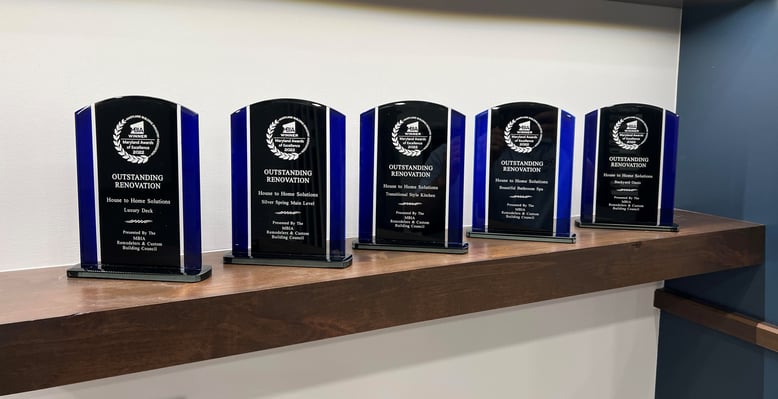 The MBIA Awards recognize remodeling designs and new custom-building homes to industry professionals who provide customers with superior and creative projects
The Sales and Marketing Council of the Maryland Building Industry Association (MBIA) announced House to Home Solutions (H2HS) as a multiple Maryland Award of Excellence Max+ winner at a ceremony in Columbia, MD on May 11, 2023. The MBIA Max+ Awards are Maryland's most prestigious new home and remodeling recognition program.
H2HS won the MAX+ award in the following five categories:

Bathroom Remodel

Kitchen Remodel $150,000 - $200,000

Kitchen Remodel/Addition over $100,000

Outdoor Living $100,000 - $150,000

Outdoor Living $200,00 - $250,000
"Winning the MBIA's MAX+ Award of Excellence in five out of the seven categories we entered is a testament to the spirit of innovation, dedication, and unwavering commitment to outstanding innovation and quality that our team brings to work each and every day," said Daniel Carrero, president of House to Home Solutions. "It signifies the culmination of our tireless efforts, our unwavering devotion to customer satisfaction and our strong commitment to the Maryland home remodeling industry."
New this year, the program includes awards of excellence in remodeling and is now known as MAX+. The MAX+ program recognizes local home builders, salespeople, architects, and new home merchandisers who provide buyers with excellence in design, livability, and value.
"These awards illustrate excellence in quality and design in new home construction and remodeling and those supporting them. Our winners, and the homes they create, sell and remodel, transform our communities into homes," said Lori Graf, MBIA CEO. "The design and marketing of these homes makes our industry proud, and we are thrilled to recognize them with a MAX+," she added.
The new-for-2022 Max+ remodeling awards were presented across multiple price ranges in categories including kitchen and bath remodels, outdoor living, historic renovation, multi-generation remodeling and 55+ construction. A team of judges from across the State of Maryland evaluated this year's entries. The judges evaluated entries in such areas as floor plan layout, quality and convenience features, overall design, and value.
House to Home Solutions Project Winners: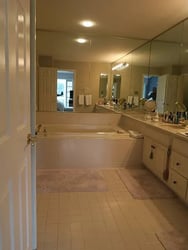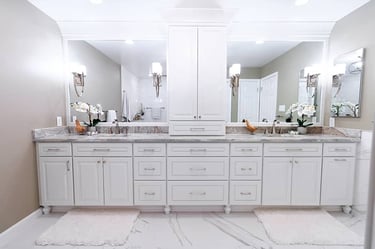 Category: Bathroom Remodel
Project: Beautiful Bathroom Spa Full of Light and Storage to Age in Luxury
Location: Potomac, MD

---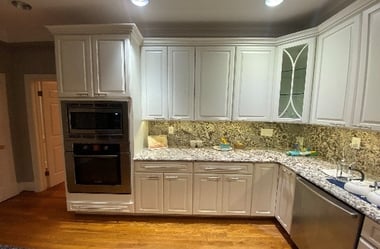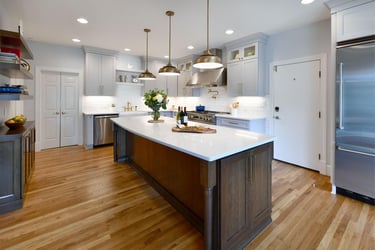 Category: Kitchen Remodel $150,000 - $200,000
Project: Transitional Style Kitchen, Completely Reimagined.
Location: Darnestown, MD
---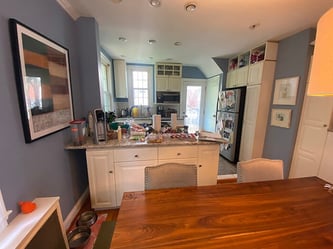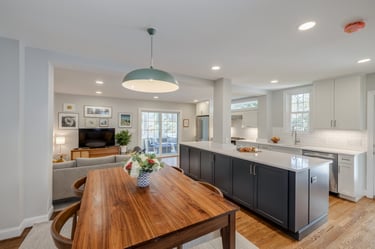 Category: Kitchen Remodel/Addition Over $100,000
Project: Silver Spring Main Level, Transitional-Style Makeover
Location: Silver Spring, MD
---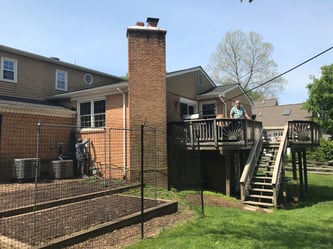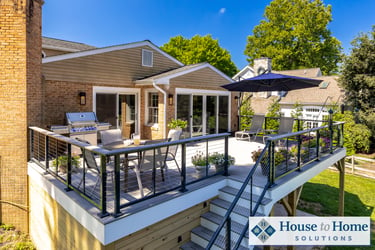 Category: ​Outdoor Living $100,000 to $150,000
Project: Luxury Deck Creates Bird Watcher Sanctuary
Location: Vienna, VA
---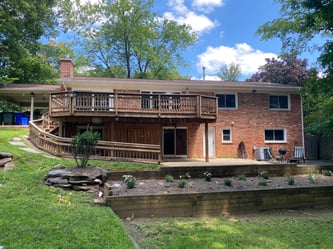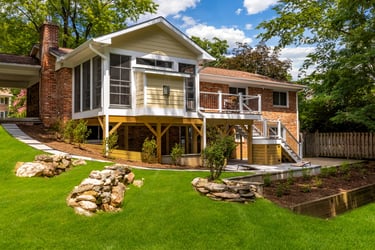 Category: Outdoor Living $200,000 -$250,000
Project: Backyard Oasis to Relax and Entertain
Location: Potomac, MD