Your college-age children are moving out. Or your adult children (and their children!) are moving in. Maybe you're transitioning to remote work. Or welcoming aging parents to your home.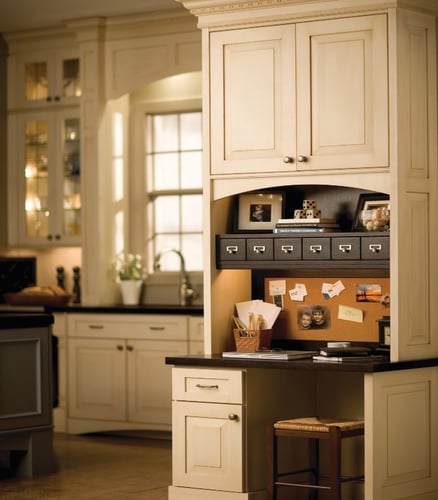 Whatever transition you're facing, when preparing your home for your next family milestone, space is the biggest consideration. And the good news is … making space for what comes next doesn't necessarily mean a home addition.
Reimagine the Space You Have
Most people think they need a bigger home to fit more people or create a new room. Yet rethinking the space you have may be your answer. Need a home office, an in-law suite or a new kid-friendly space? Consider converting a dining room or living room that's not being used. Or refinish your basement – instantly adding more living space and functionality. A screen-in porch, deck or patio can add outdoor living space. All without changing the size of your home.
Choose Beauty and Function
An architect or interior designer can make your space look better. But not every beautiful design makes practical sense. How well does the layout fit how your family will use the space? How about the cost? To avoid later regrets, choose an experienced design-build renovation team that listens well, flags limitations and sparks your imagination (without breaking your budget). The best teams will help to reveal your dreams, explore possibilities and – importantly – they will "see around corners" to recognize and work around obstacles that might otherwise interfere with your plans. With the right team, you'll get irresistible designs, finishes and functionality.
Consider Project Management Craftsmanship
Renovation construction is so much more than installation of new tile, cabinetry, sinks and the like. And home remodel contractors have a wide, wide range of construction expertise. If you want a contractor to manage the project for you, the "one stop shop" of a design-build team will deliver your general contractor, designer, project management and build team. They will handle the project from design through construction. The best design-build teams will take a partnership approach from the start. Once the design is approved and fixtures selected, they'll keep you informed every step of the way. And they'll take pride in the craftsmanship of the work – through and beyond project completion.
Create Tomorrow's Memories
A home renovation is not simply a project. Done right, it's a transformation that brings your dreams to life. If you'll be in your home for five years or more, a major home renovation can create spaces that fit your lifestyle today, increase the value of your home for tomorrow and foster memories for years to come. Partner with your renovation team to create smart, beautiful spaces that inspire.
To start reimagining your space, call us today! (301) 762-6621.