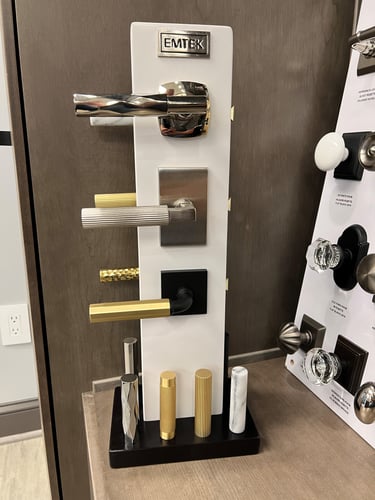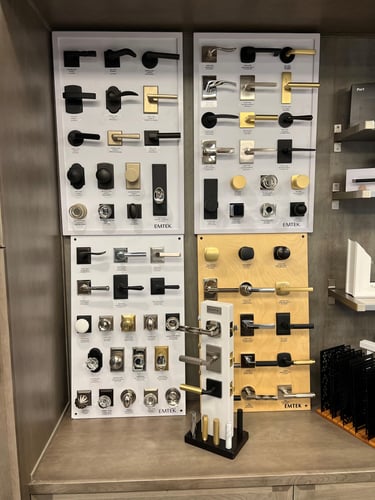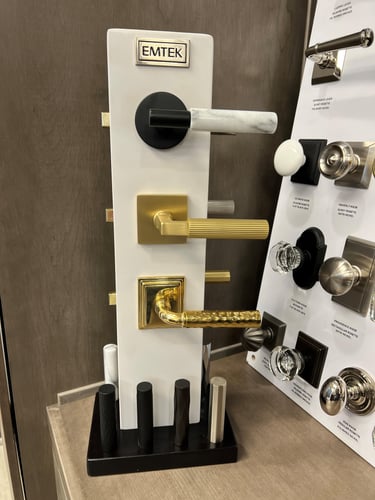 Discover the Perfect Fusion of Style and Functionality with Emtek Hardware
This month, we'd like to introduce you to what's hot in the world of door and cabinetry hardware. Emtek presents a diverse range of meticulously crafted, American-made hardware available in an array of finishes and styles, catering to a multitude of preferences and requirements. Your every need and desire finds its perfect match within their collection.

By offering unique designs that are attainable, we elevate the ordinary to the extraordinary.

Emtek offers a vast freedom of choice to create whatever hardware combinations you can imagine. With the widest range of categories, styles, and finish options in the industry, you can customize quality decorative pieces that are uniquely yours at a range of price points. This is what sets Emtek apart. Want to have different color and style hardware on one side of a door than the other or even do two-tone hardware? No problem - just look at the select series from Emtek, which allows you to choose every part of the door hardware on both sides of the door. Even matching two-tone hinges. for a truly custom door look!

Quality that you can see and feel is built into each and every Emtek product. It's about form and function working in beautiful harmony. Their promise is to deliver the best-performing hardware while always using quality materials.

We welcome you to a new world of door and cabinet hardware possibilities. Come see Emtek products on display in our recently opened expanded Design Studio. The door is open - your creative journey awaits.