Considering a Remodeling Project?
There are Plenty of Things to be Thankful For!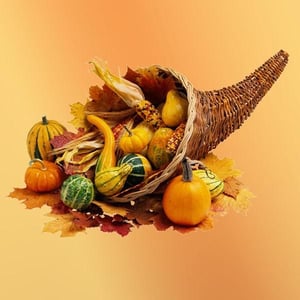 With Thanksgiving right around the corner, it's a time to pause and give thanks for the blessings in your life.
For those of you considering a home remodeling project in the DC metro area, we'd like to share a few of the most important things homeowners should be thankful for:
Access to the best in the business.

The DMV boasts the largest percentage of professional memberships to two of the most prestigious national remodeling organizations:

Remodelers Advantage

and

Professional Remodeling Mid Atlantic

. With such a high concentration of home remodeling leaders in the area, homeowners in the DC area can take comfort in the fact that they truly have the best of the remodeling profession at their fingertips.

Continually improving lead times.

Not that long ago, materials & fixtures, such as cabinetry, had lead times of up to seven months. With recent improvements in the global supply chain, we've seen this drop to six to 10 weeks. This translates into less time that a homeowner is without the use of their kitchen or bathroom and a superior home renovation experience.

Extended warranties are your friend.

It's no news that the pandemic's supply chain disruption not only affected building materials and finishings but also appliance availability as well. This left many manufacturers scrambling to source parts from wherever they could find them to keep up with demand. Unfortunately, this has also led to increased issues with quality control. In the past we wouldn't normally recommend purchasing extended warranties; however, given the uncertainty of appliance quality across manufacturers, we think it's worth forking out a little extra cash to provide additional peace of mind.

The real estate industry is still going strong.

Home values are still high. Interest rates, although higher than we have been used to the past few years, are not high by historical standards. As we're still seeing a strong real estate industry, this means it's a good time, from a return on investment (ROI) standpoint, for homeowners to consider a home renovation project. Homes are still one of your best investments and improving them only increases your equity and value.

Styles and choices are almost unlimited.

Walk into any home renovation firm today and you will be blown away by the sheer number of tile, carpet, and paint choices. At no time in the past has a homeowner been blessed with such an exhaustive list of options. Gone are the days of the cookie-cutter look. These days, homeowners can truly customize their homes with whatever unique look they can imagine.
A home renovation is a big decision. From adding square footage to picking out appliances, to reconfiguring walls, to choosing paint and finishing choices – there's a lot to consider. That's why when you decide to pull the trigger on a home remodeling project, whether it be big or small, you should look for a trusted partner.
We at House to Home Solutions are most grateful for our loyal clients and for the amazing team we have of talented and caring people.
Want to learn more about House to Home Solutions and see examples of our work? Check out our website or give us a call at 301-762-6621.
Happy Thanksgiving to All!