≈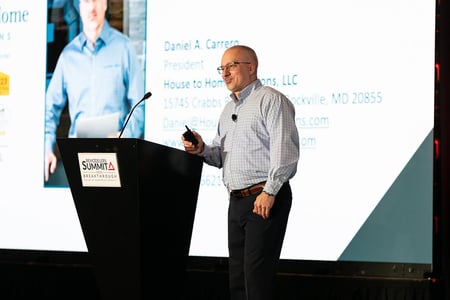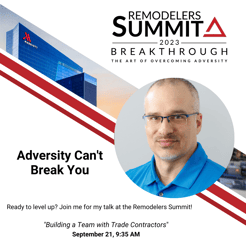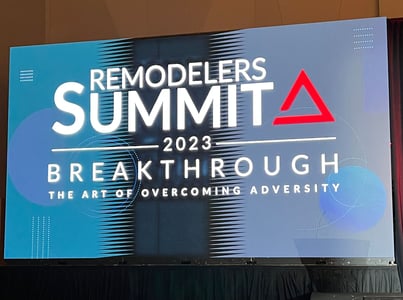 Daniel was thrilled and humbled to be invited to speak at this year's National Remodelers Advantage Summit
When the opportunity to speak at the National Remodelers Advantage Summit came knocking, Daniel Carrero knew that this was a prime opportunity to kill two birds with one stone: conquer his fear of public speaking while contributing his knowledge and insights to the remodeling industry.

The National Remodelers Advantage Summit is an annual gathering of professionals in the remodeling industry from across the US and Canada. It's a place where experts share their insights, experiences, and strategies to help fellow remodelers succeed.

Daniel presented to vendors and industry professionals about H2HS' unique approach to interacting with and bringing to life its customers' remodeling dreams, and how to mitigate pitfalls along the way. At the heart of his message was one of the keys to H2HS' success: the importance of building a strong network of subcontractors and vendors which in turn allows H2HS to offer a superior remodeling experience for its customers.

So, what's your next move? Your journey to success begins when you step out of your comfort zone. Don't wait—give us a call and take the next step today!