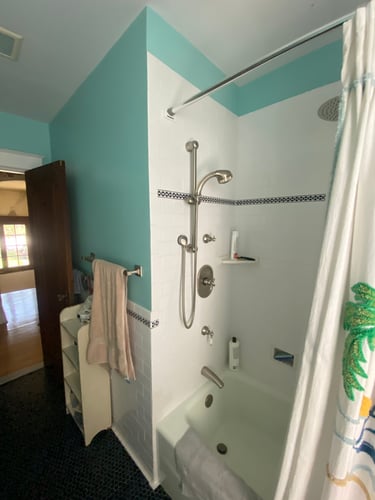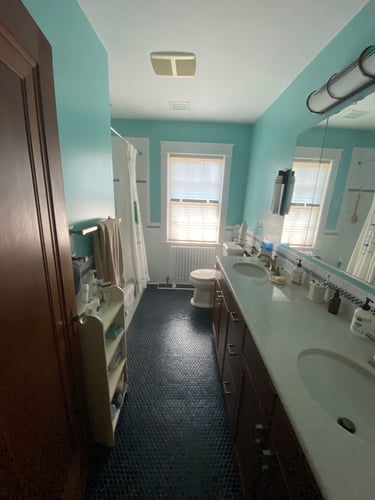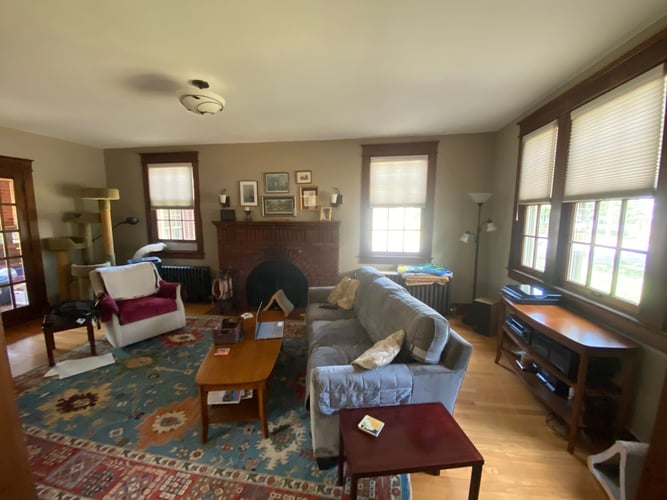 Three pictures above: before construction

---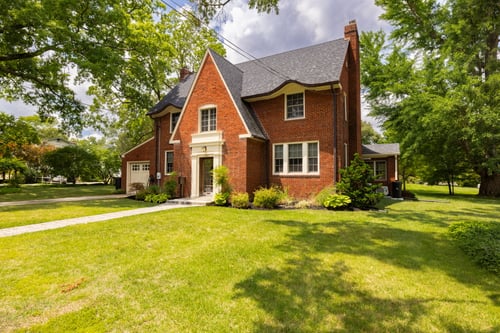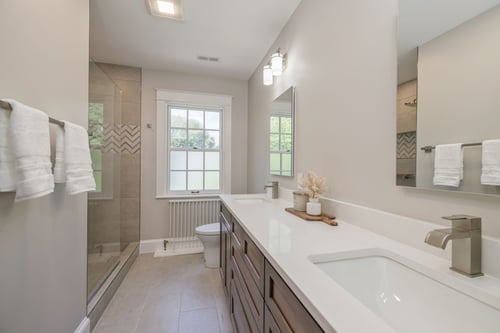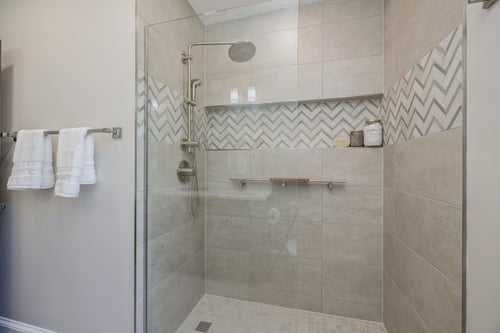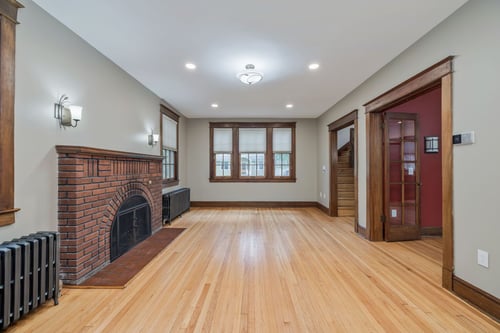 Four pictures above: a whole-house renovation complete with new bathrooms, HVAC, restored trim, and more!
Ready to immerse yourself in a world where the elegance of yesteryear meets the brilliance of modern design? Then experience this beautiful home that serves as a testament to the seamless fusion of design and craftsmanship. As you cross the threshold, you'll witness firsthand the artistry and dedication that have breathed new life into this nearly 100-year-old dwelling, turning ordinary, tired spaces into bright, clean, extraordinary havens. Join us on this journey of discovery and immerse yourself in the allure of a home reborn.

In a dazzling fusion of history and innovation, this home now stands reborn, a true embodiment of modern comfort and style. From the switch of Lutron Caseta-controlled lighting to the embrace of dual Daikin central HVAC systems, every facet has been meticulously crafted for an unparalleled living experience.

Step into the remodeled bathrooms adorned with exquisite DuraSupreme cabinets, a testament to refined elegance. The restored trim pays homage to the home's heritage, seamlessly weaving the past into the present. This is more than just a house; it's a symphony of 1920s charm and contemporary luxury, a testament to the harmonious dance between tradition and progress. Welcome to a living masterpiece that celebrates the best of both worlds.

Ready to turn your dream remodel into a reality? Experience the magic of transformation firsthand. Contact us today and embark on the journey to unveil your masterpiece of beauty and innovation. Your stunning remodel project awaits – let's make it happen!