Remodeling a home is a significant undertaking, and for homeowners, it's often a journey filled with excitement, expectations, and a dash of apprehension. You may have a vision of what your dream home should look like, but turning that vision into reality requires careful planning, expertise, and a clear roadmap. Keep the following points in mind as we share with you our unique approach to making your remodeling dreams come true.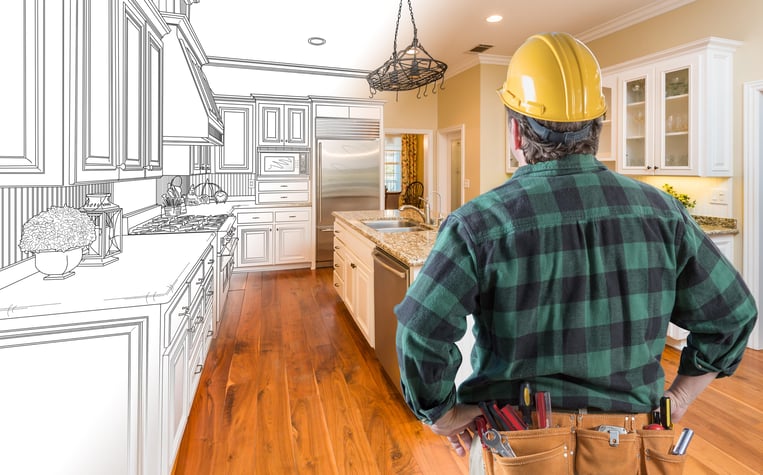 One little spark of inspiration is at the heart of all creation
Caption courtesy of The Walt Disney Company


Capturing the Homeowner's Vision

The first step in turning remodeling dreams into reality is understanding the homeowner's vision. At the heart of our process, which we call VisionBuilder™, is a commitment to getting to know our clients and their homes inside out. We start by asking in-depth questions not only about the project but also about the people who live in the home. This allows us to gain insights into their personalities, lifestyles, and specific needs.

Additionally, we encourage clients to create a Houzz Idea Book, which they can share with us. This visual representation of their style and inspiration helps us better grasp their preferences, ensuring that the final design aligns with their vision.

Motivating Factors Behind the VisionBuilder Process

The VisionBuilder™ Process was born out of over 25 years of industry experience, learning from successes and failures. It was developed with the goal of creating a remodeling experience that goes beyond just construction work. Instead, it's about building a partnership between the client and the remodeling team.

The key considerations that guided this process were transparency, trust, and expertise. We wanted to eliminate high-pressure sales tactics and instead offer clients a trusted advisor who could guide them through every step of the remodeling journey, ensuring that they would have no regrets when the project was complete.

Managing Expectations: Budget vs. Vision

One common challenge in remodeling is aligning the homeowner's vision with their budget. As costs in the construction industry continue to rise, it's essential to educate clients about realistic expectations. We advise clients on two options: either adjust the budget or refine the scope of work to fit within their financial constraints.

Furthermore, we emphasize the importance of timing. With financial institutions becoming stricter with lending, now is often the best time to undertake a remodeling project. Creative financing options, such as short-term bridge loans, can help homeowners complete their projects before interest rates climb further. While still allowing to refinance them or pay them off early as the finance market changes.

Bridging the Gap Between Vision and Reality

To bridge the gap between a homeowner's vision and reality, communication is key. We continually ask "Why" to better understand our clients' preferences and motivations. By grasping the underlying reasons behind their choices, we can suggest alternative solutions that might better align with their goals and budget.

Embodying the Design/Build Model

The VisionBuilder™ Process is built on the design/build model, which streamlines the remodeling journey. With a trusted team of professionals handling both design and construction, homeowners can experience a smoother, stress-free process. This approach ensures that the vision remains intact throughout every stage of the project.

Our model is all about planning the entire project thoroughly before starting construction. Because of our thorough and detailed design/development phase, most projects run on schedule or early. Rather the traditional method of getting to demo as quickly as possible and then running into all kinds of surprises, delays and cost overruns.

Key Takeaway

The VisionBuilder™ Process is more than just a remodeling approach; it's a commitment to turning your dreams into a reality that meets or exceeds your expectations. With careful planning, transparency, and a dedicated team, you can embark on your remodeling journey with confidence, knowing that your vision will come to life, and you'll have a home that you'll cherish for years to come.

Want to learn more? Download our free Design/Build Remodeling: Start to Finish Guide today and take the first step towards a beautifully transformed home!