We often get asked, "What is our role as a design-build firm and what makes House to Home Solutions (H2HS) unique amongst our peers?" It's a great question, but one that takes a bit more explaining than answering just this one question. In this post, we dive into what you as the potential lient should know about the design-build process and what to look for in a strong remodeling partner.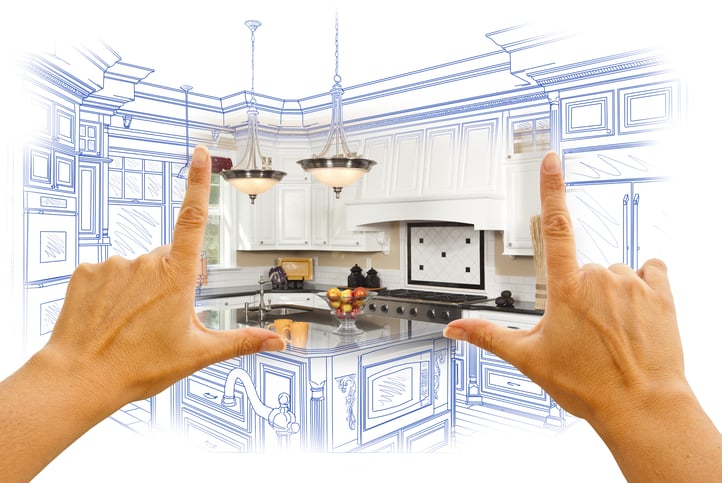 Source: Fohlio.com

Design-build firms: where innovation and construction converge to share inspirations into reality
What is House to Home Solutions' role as the design-build firm and what is the customer's role?
A design/build firm's mission is to form a collaborative partnership with homeowners. By deeply understanding their family dynamics and needs, we create uniquely functional spaces. It's not just about aesthetics – it's about tailoring projects to suit each family's lifestyle. Transparent communication is key. Homeowners should openly share their requirements, enabling us at H2HS to provide tailored guidance throughout the process. Openness from both sides allows for honesty and personalized solutions.
And, unlike traditional architects, we prioritize listening and guiding and provide design, planning, and execution under one roof, ensuring a regret-free remodeling journey.
What are the top 3 things that our readers need to know about how H2HS executes design-build in home remodeling?
We begin by providing you with a comprehensive questionnaire to gather insights about you, your home, and your design aspirations. If your household comprises multiple individuals, we kindly request that each person completes the questionnaire independently.

This information then serves as a foundation for a deeper exploration of your preferences and family dynamics. We're genuinely invested in understanding your current and long-term objectives for your home. Our aim is to become your trusted advisor in the realm of home design, going beyond mere product or service provision.

From there, we meticulously craft floor plans and generate 3D renderings, allowing you to visually witness your dream taking shape. Throughout this journey, we offer steadfast guidance during the selection process for all materials and fixtures, ensuring you feel supported every step of the way.
Could you walk us through a project's lifecycle from initial concept to completion?
Our process begins with the questionnaire we mentioned above. During the Design/Measure Appointment, our team delves into your ideas while capturing precise measurements and visual data of your home. Although we may only be working in one room for your particular project, we like to inspect the entire home to have a deep understanding of the home and what its potential future issues may be. This comprehensive understanding allows us to guide you effectively through the entire process as your home advisor.
We then create floor plans and renderings to align with your vision. A feasibility study follows, helping us define the project's budget. We detail the scope of work and create an allowance list for materials and fixtures.
With a clear direction, we enter the exciting phase of design and material selections. 3D renderings bring your vision to life for visualization. Next, we conduct trade walks and present a detailed proposal to ensure a precise project estimate.
Moving forward, we generate permit plans and transition to a construction contract, bringing your dream closer to reality.
How do you collaborate with clients to ensure their vision is realized in the final project?
For homeowners looking to enhance their vision, we recommend creating an idea book on Houzz. This platform allows you to curate photos and include notes, such as "I admire the countertop in this image." This personalized approach helps us better understand your design preferences.
How do you balance creativity and functionality when designing projects?
Ultimately, the decision rests with the client. Our approach is to prioritize functionality while presenting alternative options if a particular choice could compromise it. In instances where clients propose ideas that might not align with aesthetics or feasibility, we offer explanations for their consideration.
Often, client's express desires that may not harmonize with their space or home dynamics. However, H2HS is skilled at creatively integrating elements of their preferences, finding innovative ways to meet their wishes. This collaborative process ensures a balanced synthesis of their vision and functionality.
What role does sustainability play in your design and construction processes?
Our clients are often interested in green or sustainable designs but often end up reconsidering due to the associated cost increase. Like the price disparity between organic and non-organic food, many sustainable products command higher costs.
While the desire for sustainable design is genuine, practical constraints sometimes impede its full realization.
In the end, we seek to strike a balance between sustainability and the constraints of the project budget. In most cases, the entire project may not adopt sustainable elements, necessitating thoughtful selection and integration to align with the homeowner's financial considerations.
How do you maintain effective communication within your team and with clients throughout a project?
We foster internal collaboration within our team through a combination of weekly meetings and regular in-person sit-down sessions with our clients on every project.
We also use a Project Management App where the homeowner has 24/7 login access to all the specifics of the project, as well as a production calendar and our daily logs with pictures and descriptions of what got done that day on their project.
What should potential customers look for in a design-build partner?
In the end, it's essential for the client to interview the company, seeking a sense of comfort and trust that fosters open communication and a genuine connection. Find a Partner and not a sales team.
Decisiveness and timely responses are crucial. Effective communication ensures project momentum; any delay in client feedback can halt progress. Active homeowner involvement expedites the design process, transforming it into a partnership collaboration that propels the project seamlessly through each phase.

At its core, a design-build firm embodies a holistic and collaborative partnership between the customer and their remodeling partner. This is why it's crucial to select a firm that understands your family's needs, dreams, and thoughts on your future remodel.