Serving Discerning Clients throughout Montgomery County and Northern Virginia
The Experts in Luxury Home Renovations
Our leadership team at House to Home Solutions, LLC, brings a wealth of industry knowledge to every renovation. With more than 100 years of cumulative experience delivering exceptional luxury home renovations of interior, outdoor and add-on living spaces, our experts skillfully balance superior design, functionality and value for long-term enjoyment. We truly understand the difference between a remodel that simply replaces existing fixtures with newer ones and a renovation that transforms a living space into an inspiring home you can be proud of for years to come.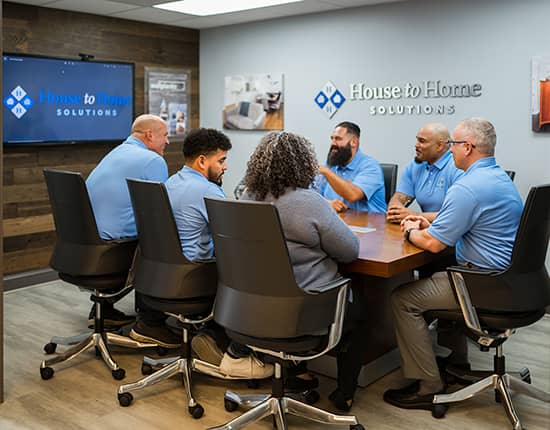 With meticulous attention to design, quality and detail, the House to Home Solutions, LLC leadership team has earned a reputation for delivering concierge-level service and craftsmanship for every client, every project.
Everyone we dealt with was professional, helpful and friendly.

— Mary Lynn & Greg R., Silver Spring, MD
Meet Our Team
With more than 100 years of cumulative experience in providing luxury home renovations, our team balances design, functionality and value for long-term enjoyment.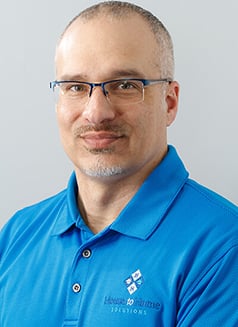 Daniel A. Carrero, President
Daniel founded House to Home Solutions, LLC not simply to design and build luxury home renovations with excellence. He wanted to create spaces that inspire through a collaborative, stress-free partnership with homeowners.
Daniel leads with integrity. He takes pride in the company's streamlined processes, quality products, customer experience and award-winning team. Involved in every project, Daniel loves transforming client spaces and is a walking encyclopedia of product and construction knowledge.
Born and raised in Montgomery County, Daniel holds a BS in Business from the University of Maryland University College. He is a retired soccer team manager and proud father of one son in his senior year of college, then on to grad school at George Washington University.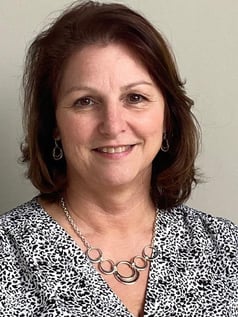 Malisa Bunn, Designer
Malisa has been professionally designing luxury kitchens, baths, and entire floor plans since 2010. She enjoys bringing a client's vision to life, creating spaces that are beautiful as well as functional. Coming from two generations of family in construction, she is a knowledgeable and natural collaborator who works closely with team members to ensure the successful execution of every design.
Malisa holds a Photography degree, 20/20 Design certification, and numerous training credentials for kitchen and bath design. She lives in Montgomery County and enjoys hiking, sewing, photography, and horses.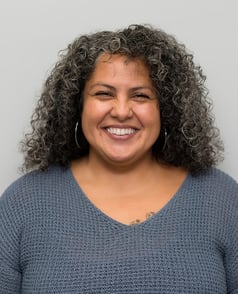 Jessica Saunders, Operations Manager
Jessica wears many hats at House to Home Solutions, LLC. She's often the first point of contact for clients, ably scheduling appointments and serving as key account manager. Her home renovation business experience, organizational skills and operational know-how are essential to our team. When not working with clients, she keeps the phones, files, supplies and the rest of the leadership team in order.
Jessica is an incredibly hard worker and a conscientious team player. She is also active in the community and enjoys spending time with her two children.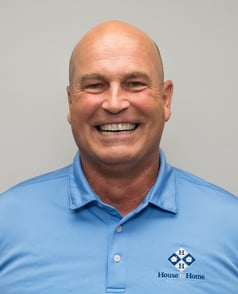 Matthew Kanne, Project Manager
Matt provides oversight for all renovation project management. He works closely with clients and the House to Home Solutions, LLC, team to deliver only the best craftsmanship, materials and customer service that clients expect. His client-first approach comes from 30 years of experience in residential construction and construction management, including building homes from the ground up. He brings his vast knowledge of construction and design to every project.
Originally from Damascus, Maryland, Matt graduated from Gonzaga High School and studied at Montgomery College. He's a proud father of three wonderful children.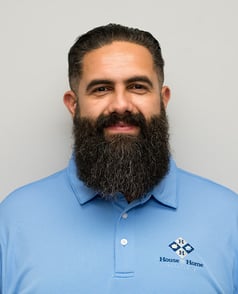 Erick Casasola, Field Coordinator
Erick is responsible for managing job sites, serving as the trusted liaison for clients, subcontractors and the House to Home Solutions, LLC team. He also manages the warehouse and truck fleet, taking pride in ensuring that every crew has what it needs to run each project efficiently. Building on nearly 20 years' experience in the construction field, he brings essential knowledge, passion and desire to keep learning to every project.
Erick is bilingual and known for excellent communications, customer service and teamwork. He's a single father who loves spending time with his son.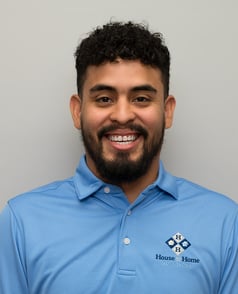 Carlos Montes, Draftsman/Project Coordinator
Carlos is responsible for all project Permit Plan Sets and 3D renderings. His passion for design and architecture drives him to constantly learn new techniques and details. After earning his AA in Architecture, Carlos is transferring to the University of Maryland to earn a BS in Architecture and become a Registered Architect.
Carlos is quiet and humble, imbued with high integrity and a strong desire to please. He enjoys hiking, camping, fishing with his friends and spending time with his siblings and his dog, Rio. He is also a proud "plant dad" to numerous plants.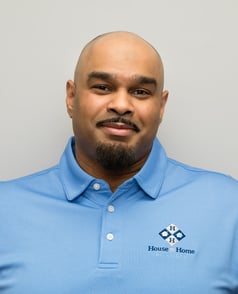 Lee Khan, Estimator/Project Coordinator
Lee is our details/checks and balances guy, bringing more than 20 years of management and customer service experience to ensure every project moves smoothly. He has deep knowledge of residential construction and reconstruction and is certified in Mold Remediation and Structural Drying.
Lee has a keen eye for details and a desire to truly understand and delight others. Born in Virginia, he joined the Army after high school. He is a single father to a son attending college in New York City. Lee enjoys family, comedy, trivia and learning new fun facts.
We Love Working With Clients on Dream Homes
Wondering what it's like to work with us? Learn about our VisionBuilder™ process, where we turn your dreams into uniquely beautiful home spaces. Read more about how it works. When you're ready for a consultation about our luxury home renovations, call the House to Home Solutions, LLC, experts at (301) 762-6621 or send us a message.
Contact Us
Get in Touch
Our commitment to quality, integrity and experience starts from the moment we hear from you. Are you ready to get your dream home remodeling project started? Reach out to us to get the ball rolling. We look forward to connecting soon!
Our Reviews
What Our Clients Say
Kitchen Remodeling Rockville Review. House To Home Solutions was recommended to us by a colleague when we were looking for a kitchen remodeling contractor, and we now understand why. Daniel Carrero, the President and owner, is a meticulous planner and craftsman. He and his team expect nothing less than their best at all times. They were fast (the entire job was completed in less than…
Kitchen Remodeling Potomac Review. We began our kitchen renovation the day after Thanksgiving – and by the new year it was clear that our contractor was a) not doing a good job and b) likely never going to finish – so we had the House to Home team step in. WOW – what a difference from Day 1! A real "sense of urgency" came over…
Home Theater Potomac Review. We hired Daniel Carrero to redo our family room that involved a new fireplace and the installation of home theatre set up. The job was finished with highest quality. Daniel also provided additional help when the need arose. He is a perfectionist and a pleasure to work with. I would highly recommend him.
Condo Remodeling | Arlington, VA. I hired House to Home Solutions under conditions that were far from ideal. The condo I was buying had a closing date that kept changing, all the walls needed to be repainted and all the carpet needed to be ripped up and replaced with wood flooring. Not only did the company deliver on time but the result was stunning. The…
I had used House to Home Solutions when a neighbors 100ft Oak tree well onto my house, smashing my addition. So as you can imagine working with insurance companies is the worst, despite all that Daniel was very professional and supportive in helping me work through it with them. Once we got the green light to start Daniel and his team worked efficiently in building…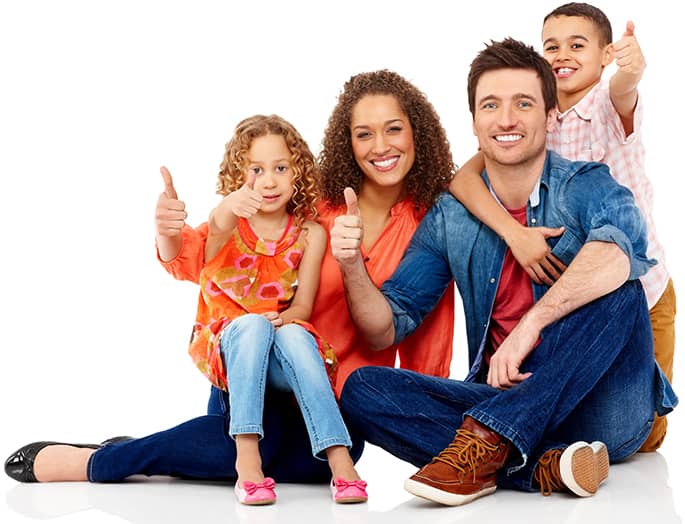 Our Blog
News and Resources
Turning Remodeling Dreams into Reality
Remodeling a home is a significant undertaking, and for homeowners, it's often a journey filled with excitement, expectations, and a dash of [...]